FAQ
What is the background of the book?
We are facing a world in environmental crisis, where many impacts will be felt within our lifetime – and our children will bear the brunt of them. Just one example is the rate of species decline, with scientific evidence revealing that we are currently undergoing Earth's sixth mass extinction: more than 1 million plant and animal species at risk of going extinct. This is largely human-caused, and the impacts threaten the ecosystems we rely on for survival.
Despite the magnitude of such problems, what is even more shocking is the lack of literature available for children that reflect the urgency of the crisis underway. Our research has shown a huge gap between the topic of endangered species/extinction and currently available children's literature, and those books that are available tend to be relatively soft in addressing the topic.
EXTINCT is our attempt to bridge this gap: we believe that children should be made aware of the urgency, and absurdity, of our current extinction crisis. We believe that children can be engaged to speak honestly about the topic, and should be encouraged to react and act towards solutions.
What is the EXTINCT book about?
The EXTINCT book is about the potential extinction of three iconic animal species. But more than that, it is a reflection of how human society has reached a phase of mere narcissism in the face of environmental crises such as the sixth mass extinction – caring more about our individual wants than taking steps to ensure the health of our ecosystems.
The story takes us on a journey of a pre-teen, Max, whose interest in animals turns into an obsessive quest to find the last of three different animal species. The book does not have a happy end, but it does have an important message to the reader, about the urgent need to find out more about the extinction crisis – and to educate ourselves about what we can do.
To find out more about the topic, we suggest reading up on the latest findings from IPBES (Intergovernmental Science-Policy Platform on Biodiversity and Ecosystem Services): www.ipbes.net
What is the recommended age group?
EXTINCT can be read to and by any age group, children and adults alike, but probably the ideal audience for the style of the book (illustrated, rhyming) is ages 6-12 years. Older and younger kids can also benefit from the book, and in our personal circles it has been enjoyed from as young as age 4 to age 15.
Why is the EXTINCT book unique?
Compared to other books currently available, EXTINCT presents a world that reflects contemporary society: with references to social media and showcasing the end-stage of endangered species. The book attempts to introduce today's kids to a depressing environmental issue through a thought-provoking storytelling style, with short, rhyming text accompanied by beautiful visuals.
EXTINCT is meant to be provocative. It is a conversation-starter, and a rallying cry that children need honesty and urgency to be part of the conversation about endangered species and extinction. This book aims to inspire the new generation and get them to ask questions.
Who is behind the book?
Gyula Gabor Toth is the author of EXTINCT – he is a dad and storyteller, who has been working with environmental communications for more than a decade. He is the founder of a creative agency (BEE) focused exclusively on sustainability communications.
Lehel Kovacs is the book's illustrator, whose unique and contemporary visual style has become sought after by many international media outlets.
How can I get a copy?
The book is available for order via Amazon, as an e-book or paperback. Find it here: amzn.to/2wg8BW1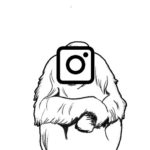 instagram.com/extinct.the.book/